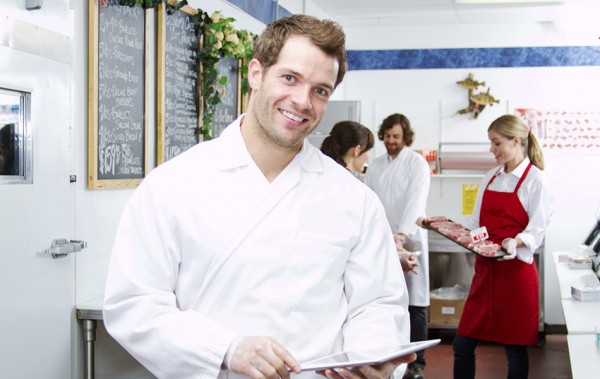 Five HR tactics of successful franchises
November 9, 2015
---
When you're running a franchise, you can't always count on the brand you joined to help you turn a profit. Often, the difference between thriving and just barely covering license fees comes down to how well you manage people: saving time and headaches, so you can concentrate on growing the business.
At easyEMPLOYER, we work with a lot of franchisees, so here are the top five tactics we see the leaders use.
1. Cover shifts fast
If you're running a franchise, typically most of your staff are casual workers. You gain the flexibility of putting more people on when demand spikes, but with that flexibility comes a downside: workers who can't make their shifts, and don't let you know until the last minute.
What sets smart franchise operators apart is how they optimise their time. Do you spend 45 minutes in phone calls just to fill one shift? Or do you have an automated solution that lets staff sort the swap out themselves?
What difference would gaining 45 minutes a day make to your business?
2. Get awards straight
If you run a franchise, awards management is rarely easy. Pharmacists contend with multiple awards for a mixed-skill staff profile. Food and beverage operators often employ junior staff. Here, getting the award pay increments right can be tricky — especially when you add public holidays and overtime to the mix.
You might hear that other franchise owners in your chain are saving money by dodging the award and underpaying staff.
But as Seven-11's experience shows, smart franchise operators don't follow the herd. If the Fair Work Ombudsman suspects that there's systematic abuse in a franchise chain, they may launch a full investigation, winding up on your doorstep.
3. Build a strong team culture
Head office owns the franchise brand, business processes, and maybe even the premises. That all simplifies the equation, but may also leave you wondering: what's left for me to do?
One area where you can make a difference to the success of your franchise is in the workplace culture:
When things go well, are achievements celebrated?
When things go badly, is there a culture of blame, or one of continuous improvement?
Do you capture staff suggestions — and act on them?
When you build a strong culture, work becomes a place where your staff choose to be, rather than just a stopgap in their CV. And as we'll see next, that can make a major difference to your bottom line.
4. Retain capable staff
When the rush of customers hits the front counter at peak hour, you need a team who knows their job inside out. You rely on the old hands: the people who've been with you long enough to be self-directed — and to step in to help new recruits.
Your customers will appreciate the quality of service. Your shift supervisors will appreciate being able to run a smooth operation, rather than always putting out fires.
Retaining staff makes solid sense for your day-to-day operations. And that's without even going into all the savings in recruitment costs.
5. Recruit through staff
When your staff feel part of a strong team culture, they'll step up to become ambassadors for your company. When you need to fill a role, do you want to pay a recruitment company, or place an ad? Or would you rather get a handful of candidates who come recommended by your staff. These candidates are already enthusiastic about joining, because they've heard it's the best place to work.